Today, the most effective way to spend your advertising dollars are through enjoyable consumer experiences. If consumers think your television commerical is obnoxious, they will be less interested in your service or product. Likewise with websites, radio promotions, and bulletin boards. You want consumers to pleasantly remember your advertising as a value and time-saver to them. The challenge becomes finding the best channel to provide the user-experience. Many businesses have looked to mobile applications for unique advertising campaigns.
What is the ultimate goal of any advertising campaign? To sell your product or service, right? If your mobile app isn't streamlining internal processes for your business, it should be a creative avenue to sell your product or service. As much as I would love for everyone to buy an app just for hype, they are too expensive to buy without generating new customers or saving costs for the business.
The Secret Mobile Marketing Approach Revealed: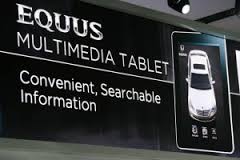 With the launch of Hyundai's new luxury line, the Equus, they wanted to kick off the release date with an Apple. A beautiful iPad displays their interactive owner's manual. Equus's interactive owner's manual has obvious appeal. Their advertising campaign to release this $60,000 vehicle (yes, Hyundai now has a $60k car) is based largely around a $499 iPad. You can't see a commercial on television or  bulletin board on the road advertising the car without mention of the shiny tablet displaying the new luxurious Equus. Hyundai took their private app a step beyond for their customers. You can schedule service appointments straight from the app. The schedule integrates directly with Hyundai's software to instantly confirm your service appointment. Hyundai has shown respect for their customer's time, and added a convenient and technically advanced way to quickly schedule an appointment. The app helps sell the car, and becomes part of the purchase. This app is private to only Equus owners. It is a brillant way to incorporate Apple's new addition to their family with Hyundai's new addition to theirs.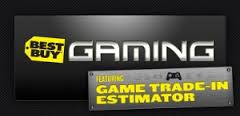 Best Buy has really began pushing their buy-back program, which you will hear all about during half-time of the Superbowl on Sunday. The whole concept of selling used electronics back to Best Buy is an appealing idea. However, selling back electronics can get complicated. Before opening their doors for everybody to bring in "old electronics", they needed to set some boundaries. Those boundaries were made with an Android mobile app, Game Trade-In Estimator. As much as I love my old Nintendo NES and original wood grain Atari 2600 tucked safely in the top of my closet, I'm fairly certain Best Buy isn't interested (excuse my nerdy side). However, my Playstation 3 Batman Arkham Asylum may be of some value to them. Instead of foolishly offering to look at any and everything somebody would dig out of his or her closet, Best Buy introduced a game trade-in estimator to the Android mobile market. So, before everyone digs out an old game comparable to the first floppy disk size, they can evaluate the worth of their toys. Definitely not a bad way for Best Buy to introduce their Android customers to a buy back program.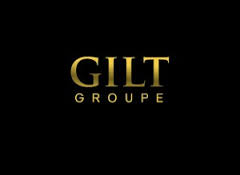 I'm G(u)ilt(y). If you aren't familiar with this branding, you simply must download Gilt's iPad app. Gilt is a members-only exclusive group, but for a limited time you can purchase items from Gilt through their iPad app. How better to advertise an exclusive club than to open it for a limited time with a snazzy iPad app? Gilt sells designer clothing for men and women, but that isn't the best part. Gilt sells designer clothing for up to 70% off retail pricing. Gilt is the Groupon of designer clothes. The app offers social sharing specific to each product, interactive sizing charts, package tracking, and an all around enjoyable user-experience. By far my favorite part is being able to drag my favorite items to my cart. Now, I'm excited about Gilt's iPad app with beautiful graphics and smooth functionality. I'm interested in becoming a member of this exclusive club. Sign me up!
Whether you're an owner of a $60,000 Hyundai car, a nerd with too many old video games, or a business professional with the perfect closet of designer clothing, mobile apps can influence the way you view a company or purchase a product.