The evolution of technology and its rapid growth can be felt predominantly in how we socialize as much as its influence on the economy. Alabama is like many states who face challenges to keep up with its constant shifts and recognizes its education hasn't achieved the results it desires in order to address a burgeoning gap in the labor market for people with technical skills i.e. highly skilled workers. In order to address this trend, the state has implemented initiatives like Strong Start, Strong Finish to help create a pipeline from education to the workforce. It's also created public-private partnerships with companies like Boeing to provide funding for workforce development programs and STEM programs for students. However, the reality is the state is expected to have a shortage of 200,000 highly skilled workers and needs to continue investing in its education system.

Like most problems, the solution is more multifaceted than a handful of solutions and it will take a community effort to change the trajectory, but the momentum is already there. Thanks to EdFarm being partnered with Apple and Alabama Power for support and partnering with MotionMobs for instruction, we're making steps to address the need in Alabama.
The beginning
It's not everyday you get to work with a global leader in technology like Apple or an energy giant like Alabama Power to be a part of a change in your community. I'm sure Taylor Smith felt the same way when he was given the opportunity to work with Ed Farm as its lead instructor.
Ed Farm's Pathways is an 11 week program designed to teach anyone Apple's programming language Swift and equip them with the education and resources to become a certified Apple developer and to pass a Swift certification exam. The program relies on curricula from Apple's Everyone Can Code and Everyone Can Create. The challenge for Ed Farm was finding Birmingham based developers that could teach the curriculum and had experience using Swift to build apps.
While Taylor certainly met those qualifications, he's been a developer at MotionMobs for the past six years, switching from a career in animation and game development with Pixar, Disney, and Blizzard, he also has a background that is similar to the students he's teaching.
"I was not a developer by training. I don't have a CS degree, I don't have any of that. I've seen the process of learning to code myself and so knowing the 'that's awesome' moment that can come when it hits and it clicks. When the app runs for the first time. The first time you see your app on the app store. That's so cool! I wanted to help other people get there and find that thing."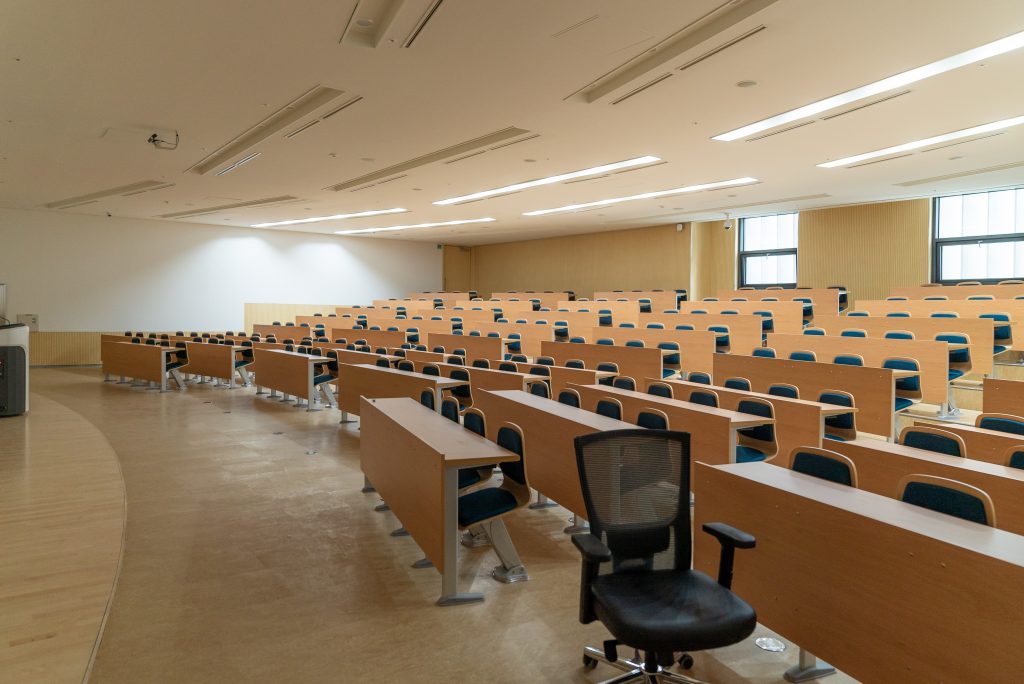 The classroom experience
Working through the curriculum with his students is only one part of the formula for success Taylor relies on. Anyone who's sat in a classroom and tries to learn a new subject can recognize the value in being able to apply that knowledge. It's the best way for us to practice and learn from mistakes that allow us to further understand the material. It's why Taylor takes the curriculum a step further and builds out the lessons in Swift Playgrounds and teaches them live in class.

"The thing I figured out [is] using those playgrounds as the lectures or using a lecture style in those playgrounds works really well because then I can walk through the different pages of that playground and if I need to stop to tweak the code a bit, it's not a powerpoint slide up there, it's a piece of code. It's running, it's actually running, but I can talk to it- I can talk about it and talk about all the parts of it and if someone has a question I can go 'well what if we did change that' and here's what happens and do that."
Watching a senior developer manipulate the code live encourages students to ask questions and they can witness the answers along with their classmates. In turn, they can take that knowledge and apply it to the labs that are part of their curriculum and try it out for themselves. Furthermore, it challenges Taylor to be able to solve problems on the fly which is endemic of much of the work the students will be doing themselves as future developers: problem solving.
Built for success
Ed Farm has created an environment where learning is encouraged and accessible to anyone and everyone. Outside of Taylor, Ed Farm employees are more than willing and eager to answer any questions or direct students to resources to help them. The program benefits from a new state of the art building downtown (1914 4th Ave N, Suite 200) where students are seated at desks with iMac computers and are able to checkout iPads to access their digital curriculum or laptops to practice on their own.
It's hard to understand how Ed Farm is working without considering the students in the class. The age range of the class extends from students in high school to those in their 50's and 60s, but everyone is on the same learning path and is starting with similar levels of familiarity. Likewise, the class is still a challenge for everyone involved. Talking with one of the students, Sam Levin, he was very excited about the class and what it offers. 
"There are some people who have dropped out because the barrier is too high and there are some who have thrived because it's something new [to learn]. I've been in a lot of diverse environments because I've had great opportunities but none have been like this. Some people have coding experience, some people don't. So it's a really great, supportive group of diverse people who are all local too."
Sam is the Project Manager at MotionMobs and 2018 Venture For America Fellow. His motivation for joining is similar to a lot of people's. He wants to learn how to code and finds the environment at Ed Farm helpful in allowing him reach that goal and stick with it consistently. 
The impact
Sources close to the program describe how the current class is more representative of the demographics of people living in Birmingham. It's not a secret the future of the tech industry needs to become more diverse and inclusive because people of color and anyone coming from a lower economical background is traditionally not included and left behind. Birmingham is fortunate to be home to organizations that promote equity such as the Birmingham Civil Rights Institute and the Jefferson County Memorial Project with the Equal Justice Initiative down the road in Montgomery. Ed Farm has the opportunity to be another member of this community as they increase accessibility to learning development with their program.With the community partners they've made in the tech community, together they can continue to bring more people into the technology fold and provide avenues for opportunity.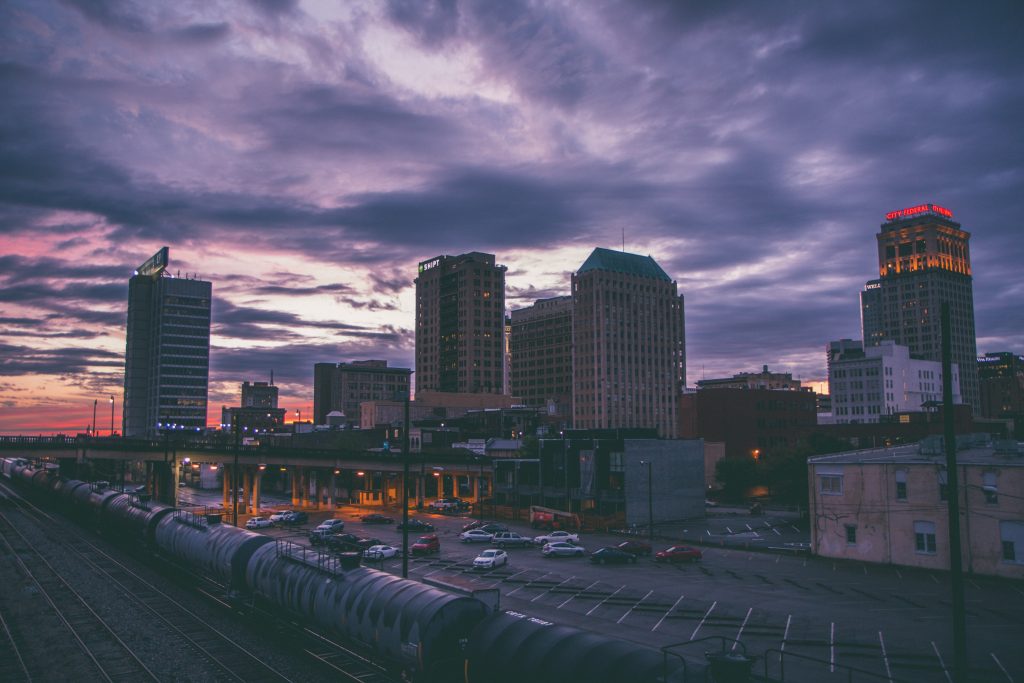 The Future
Ed Farm's Pathways program has the potential to create a consistent cohort of app developers for hire locally. Participants completing the program will have the skills to create and deploy an app that's ready to be reviewed and added to the App Store. The city has seen continuous startup growth and recently became home for a new Techstars program. What comes next for participants is obviously up to them, and Taylor Smith is optimistic about the program's future and speaks highly of the participants.
"They're all seeing the code and running it well. You know there's moments of frustrations but that happens in what we do. Then there are the moments where it clicks and it's working and they can look at code that we've talked about and know exactly what that does now. It's a lot of fun to do that and that it's in Birmingham. We're still growing as a tech community and growing pretty well, but still lots of potential."
The Magic City continues to thrive and Ed Farm is another chapter in making sure that growth is available for the community, but it will take everyone working together to ensure that continues.