Depending upon who you say the phrase "Tick Tock" to, you may elicit various responses. Some might think of a nursery rhyme, and some might think of the fastest growing and most controversial social media platforms, TikTok. TikTok is a social media platform where users are able to post short videos about anything, but most famously, synchronized dance videos. So why is a seemingly innocent social media platform of users dancing along to music for 60 seconds or less controversial? Data.
TikTok is currently collecting a significant amount of data on all of its users. Specifically, it is collecting users' age, location, phone model and operating system, and video engagement. This data is valuable to large buyers; it allows them to have access to understanding user behavior for specific age groups. Around 40% of TikTok users are between the ages of 16 and 24, and 50% of the users are under the age of 34. 
Large companies and retailers are working twice as hard to access and understand younger generations in order to sell to these users and capture the market share that they represent. By collecting user data, TikTok can understand how users interact with their app, along with their demographic information, and target specific content to certain users using their algorithm. This is very valuable advertisement space for large companies like Walmart, who is slated to be a minority investor. Using the data from TikTiok, Walmart, in theory, could advertise their products and services using this data. 
Data is Key
Data is such a powerful tool in understanding certain business drivers like who the customer is and what they are willing to pay; so much so that companies are able to offer data as an additional product or service and are able to be successful for a number of reasons. This allows companies to not only increase the amount of revenue that they are able to make outside of their existing offerings, but also develop a differentiated product that competitors might not have. Oftentimes, companies sell their data as a subscription service, allowing many companies to evolve into a recurring revenue business model. 
Companies that are able to navigate their way from being a commodity-styled business to a data subscription platform with a recurring revenue component is beneficial in a variety of ways. It allows businesses to raise significantly more capital or yield higher multiples when they go to market. This is because the recurring revenue business model is highly valued due to the fact that companies are able to have a high degree of certainty that they will continue to project and operate at their annual projections with limited risk around losing a large amount of customers at once. Recurring revenue  creates barriers to entry for a business. A majority of recurring revenue business models are subscriptions, and oftentimes technology is required. The intersection of where technology is used to collect data creates an environment where clients need to purchase this data to utilize it in some way to move their business forward. 
Therefore, clients become dependent on this information and this type of offering, creating a kind of stickiness around their ability to cancel their subscription or move to a competitor. Whereas companies without some kind of recurring revenue could expect to see an offer of a single digit multiple of EBITDA during a transaction, companies with a recurring revenue can expect to see a double digital EBITDA multiple, and for some that have truly distinguished offering, possibly even a multiple of revenue.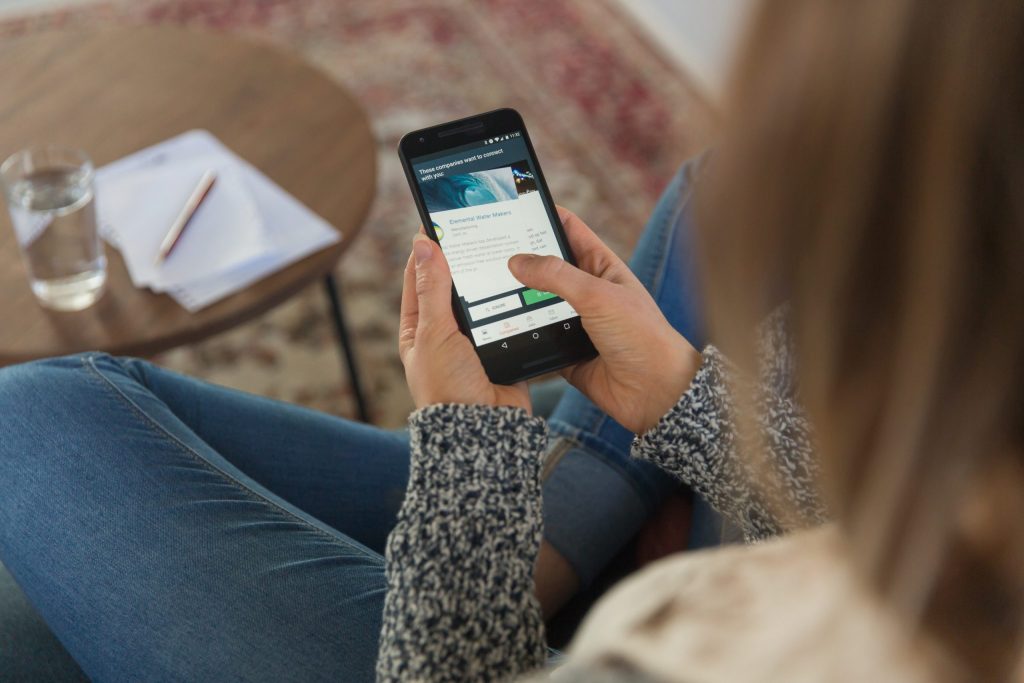 Traditional App Revenue 
Often when consulting with our clients, monetizing their mobile app is always a topic of discussion. In an ideal world, their app would offer a user some kind of substantial value, such as automating a process or providing notifications around certain actions that a user is taking. With apps, the most traditional way apps generate revenue is either through in-app purchases or advertisements. In-app purchases are most commonly known as subscriptions purchases or upgrade purchases. For example, purchasing a monthly subscription of LinkedIn Premium on Linkedin versus an upgraded purchase for more storage space in Dropbox. These are various ways apps can generate revenue with in-app purchases. 
In-app purchases are seen as a part of the "long game" when developing an app. When developing an app, the cost of the app is always centered around the functionality of the app, how long it will take to build it out, test it, and deploy it for available use. This alone costs thousands of dollars, not to mention the cost of marketing the app once it is available. In-app purchases offer a return, but typically most apps don't begin to see that return until the second year. This is because most apps have to understand what motivates their customer to not only download their app and use it, but also be willing to pay, and in most cases pay monthly, for whatever additional feature that the app is selling. This style of revenue generation presents a two-hurdle approach to revenue, the first hurdle of motivating users to download the free version of the app and the second hurdle being to get users to pay for whatever is offered in the app. Not to mention, the app stores take a 30% commission on in-app purchases. 
Another common way app owners try to generate revenue that is also somewhat dependent on acquiring a sizable user base is through advertisement dollars. Ads in apps can be displayed in a number of different ways through native, video, or banner ads. Apps are paid based on these ads and how many users view the ads, which ultimately goes back to how many and how frequently users are utilizing an app. While ad revenue can be very lucrative for some apps, a return on these ads is normally very small until the app requires enough users to create a critical mass, therefore generating minimal and inconsistent revenue for most apps. 
While in-app purchases and ads are two traditional ways to generate revenue, the return they generate is often beneficial for large, more mature apps. However, most apps that founders develop are targeted to customers that operate in a specific sector or have a specific need. Because of this, these apps have the potential to have a significant foothold on a particular set of data. Offering data as a recurring revenue subscription to other companies allows apps to generate revenue in a very distinguished way. 
Selling Data
Selling data as a subscription and packaging the data so that it can be shared with customers has nuances of its own, and it can be an impactful offering. For example, a health fitness app targeted toward young adults could offer data to insurance companies or even wellness facilities and restaurants. This data would provide insights about the customers in their surrounding areas. How often do these users like to work out? What do they do for their workout? What kind of equipment would be required? Are they eating before or after their workout? Where? Apps can collect data that privately shares information to other parties that have a vested interest in a very targeted group of people. This data can then be sold to surrounding companies to help them target certain customers, allocate marketing dollars, or even reach out to partner channels to help them expand their business. 
Because these datasets are so unique, companies are able to sell subscriptions to datasets for thousands of dollars per month versus the $3 to $5 per month with in-app purchases. Data subscriptions allow the app companies to differentiate themselves and earn a high valuation multiple during a sale process. Many large buyers are attracted to and acquire other apps or software platforms for the existing users and the data that surrounds them. 
The Power of Data
In the end, data is such a powerful tool. It offers another way for app companies to take the data that they are already collecting about their users and privately and securely offer that information to other companies. This allows apps to adopt a worthwhile revenue channel and move them into a highly-valued recurring revenue business model. This puts app companies in the position to attract the attention of large buyers and offer additional information to companies that are unable to collect it themselves. It allows apps that seem to have no way of generating revenue to the average user, to being one that can generate a substantial amount of revenue in a reasonable amount of time. 
So, whether an app is helping a user find a new career or upload 60-second videos of themselves dancing, there is always some kind of data that could be monetized.